We are one...two...return
On a mission to transform the supply chain to be circular.
FOUNDER MESSAGE
We have been there too

I seriously got involved with product returns at Solectron Corporation (today part of Flex Corporation). Every day we received between 2,000-5,000 defective products that needed receiving, screening, and storage before return-to-vendor. Our warehouse stocked an average of 400,000 defective products that were waiting to be repaired on demand. Our management tools and operational systems were heavily underdeveloped but robust processes and a great team helped me to survive the massive returns volume. At that time I realized that returns management software is the third piece to solve the returns puzzle.
12RETURN
So we decided to act
We started to develop software for a problem that is often underestimated or ignored. From day one we knew that 2 things would be fundamental for building a future-proof solution: 1) the returns process always starts at the customer, and 2) the reverse supply chain spans multiple processes that are executed by different actors and systems. So, 12return should be a customer-centric and open platform that allows all actors in the reverse supply chain to work together. In the meantime much has changed and returns are everywhere. Three global trends, direct-to-customer commerce, the subscription economy, and the circular economy all lead to product returns. Companies that sell products need to be prepared for product returns and need a reverse supply chain. We are dedicated to help them.
Driven by a clear mission
WHY
We value the importance of returns management
Products that are not used (anymore) or cannot be used (anymore), still have a value that should not get lost.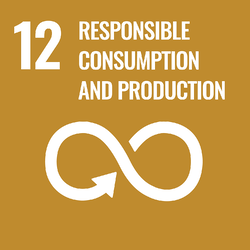 HOW
We believe the supply chain should transform
Every company that sells products needs to allow their customers to return these products to a new value chain. To do so, companies need a friendly, reliable and efficient returns management process that supports return-cycles in their supply chain.
WHAT
What we do to make this transition
In 2014 we have developed the Return-to-Value business process and launched the 12return Platform. Today we help companies to implement and operate a reverse supply chain in a customer-centric and circular economy. In December 2022, 12return has been acquired by Shipcloud.
A mission that is recognized
Let's connect and talk returns
CONNECT ON LINKEDIN
Join the Rethink Returns group
Whether you need our services or software, or not, we like to meet others who want to join our mission to build a circular supply chain.
RETHINK RETURNS
Need a keynote for your event?
Rethink Returns is an education and inspiration program about the importance of the reverse supply chain in a customer-centric and circular economy.