DATA & INSIGHTS
You don't want returns but you do want their data
Returns can be a hassle for both you and your customers. Improve the process for everyone by utilizing the connected returns process as a source of valuable data and insights, reducing the number of returns and enhancing the overall customer experience.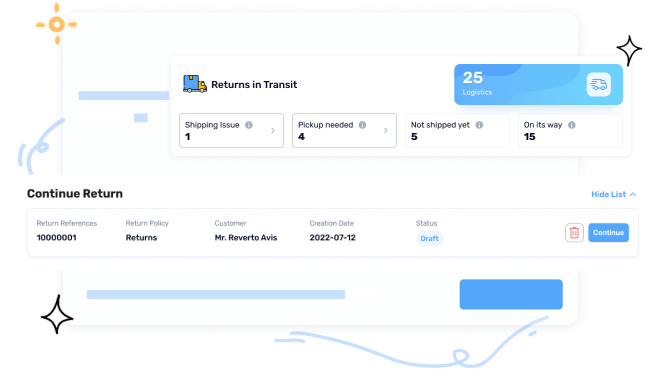 Data from a connected returns process, insights for any purpose.
Empower your customer service, logistics, and warehouse teams with a dedicated dashboard, giving them the ability to easily manage their daily tasks and stay in control of their work.
Gain valuable insights from return data for automated decision-making in the returns process, and utilize that data to improve other areas of your business and drive informed decisions.
RETURNS MANAGEMENT
Data-driven returns management with real-time data
Streamline the returns process with real-time and unified data, allowing for automated decisions, deviation detection, and seamless communication among all teams and systems involved. Improve efficiency and customer satisfaction with a well-planned and executed returns process.
AVOID FUTURE RETURNS
Prevent future returns by gaining a deeper understanding of past returns through data analysis
Gain valuable insights to improve the returns process, predict and prevent future returns, and drive informed decisions throughout your business using data from the returns process.
Benefits
Check out some of the benefits of Data & Insights for your returns process.
Easily manage and stay informed about all returns, giving you control and insight for a smooth returns process.
Improve efficiency and customer satisfaction by making smart, automated decisions for each return.
Eliminate confusion and ensure consistency by allowing all teams to access and work with data from a single source.
Avoid issues and ensure a smooth process by detecting and alerting any deviations in the returns process in real time, allowing for quick and effective problem-solving.
Gain valuable insights and make informed decisions by uncovering trends and patterns from historical return data.
Proactively improve the returns process by predicting and preventing future returns through data analysis and insights.
All-in-one returns management platform
Return Initiation

Shipping & Tracking

Processing

Manage

Notifications & Messaging

Data & Insights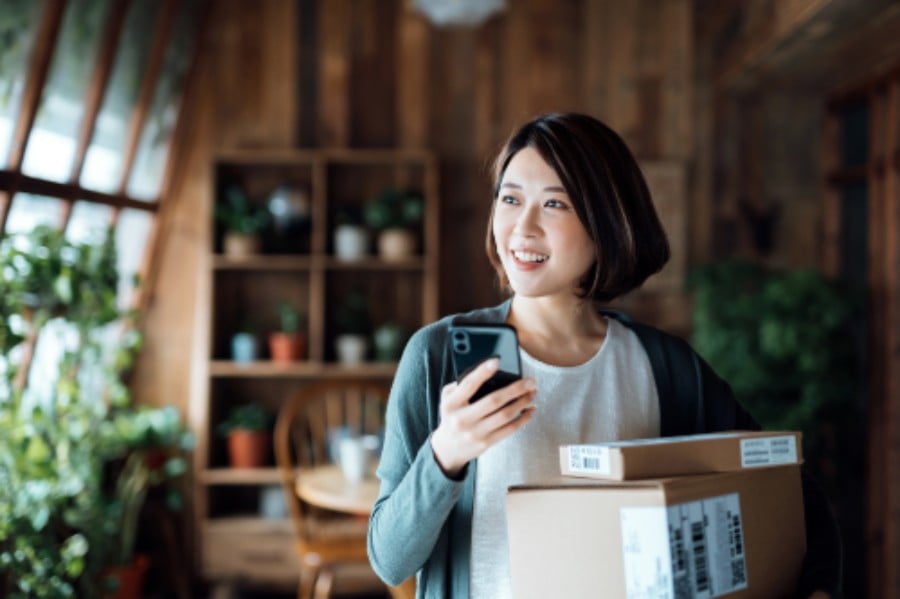 Return initiation
12return provides portals for both end-customers and support agents to initiate returns for any return policy, making the return process easy and convenient for everyone involved.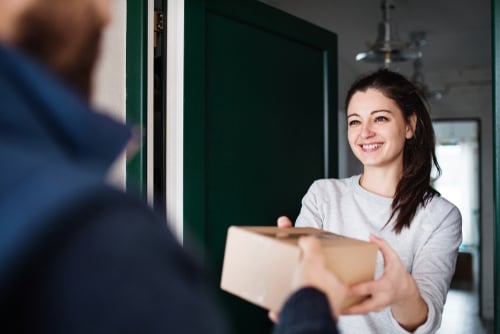 Shipping & Tracking
Our integrated carrier services can be used with your own shipping rates or our rates, providing flexibility and convenience in the return process.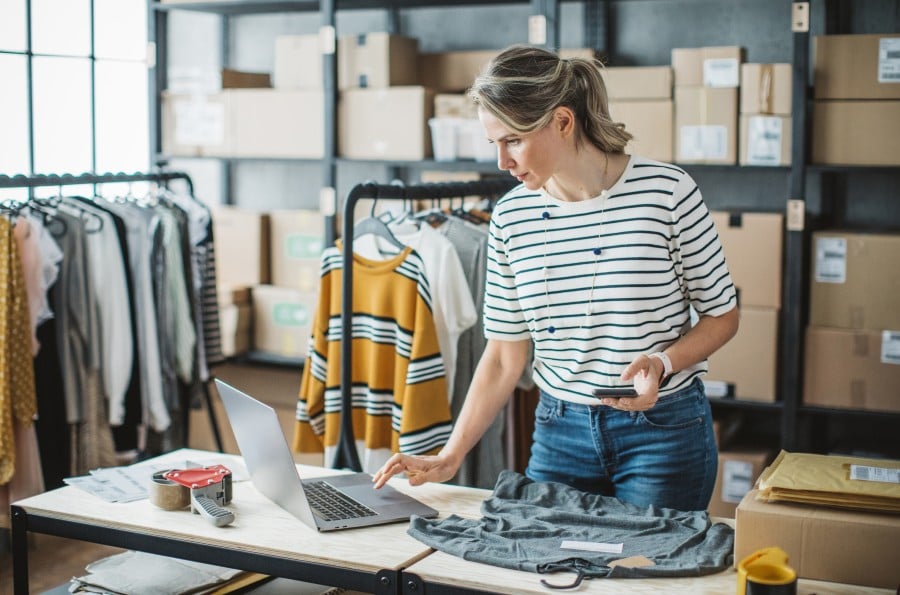 Processing
Our tools and services are available for processing returns at either your own locations or our own, providing a flexible and adaptable solution for your business.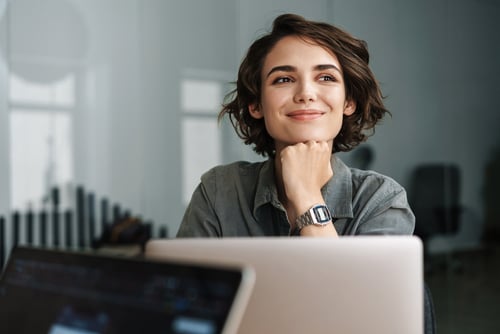 Manage
A personal dashboard for support agents and logistics teams allows easy management of returns, providing a streamlined and organized process for your business.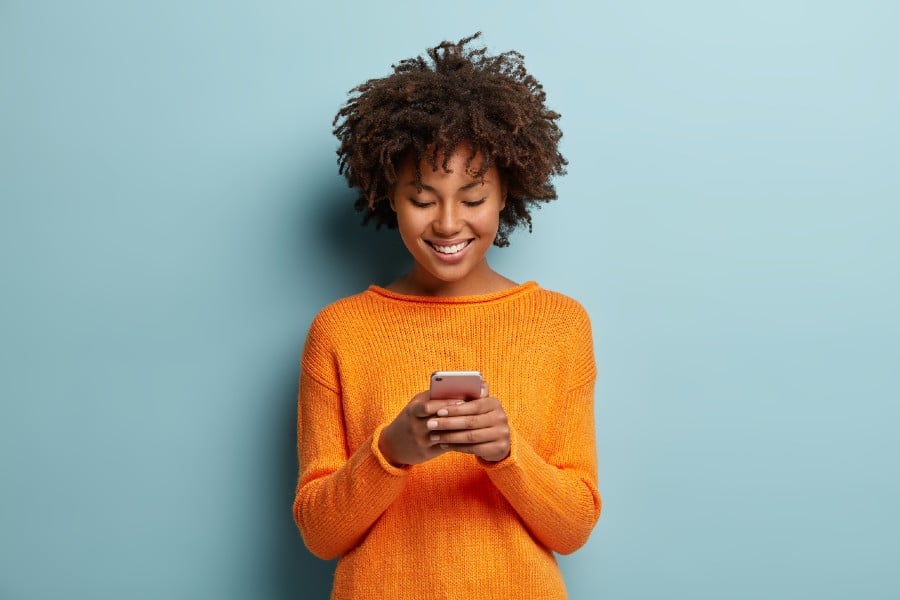 Notifications & Messaging
With our tools, everyone involved, including all systems, will be kept informed about the status of a return, ensuring a transparent and efficient process for all parties.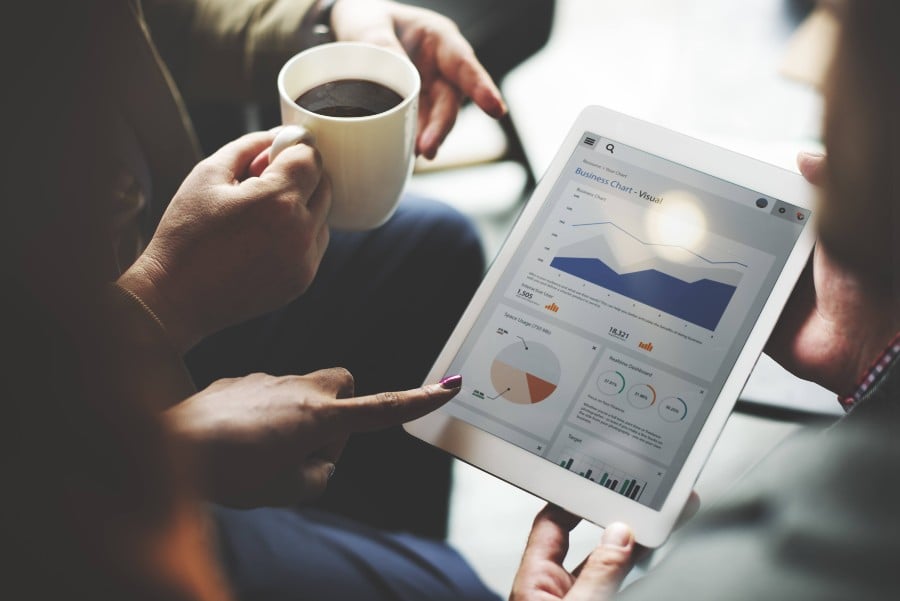 Data & Insights
Our tools enable you to gain valuable insights from the data of your returns process, allowing you to optimize and improve the process for both you and your customers.
Turn returns into a competitive advantage
With 12return, you can connect the frontend and backend returns processes into a digital and physical returns process that is up to the challenges of returns.