We enable profitable and sustainable returns for cross-border commerce
Returns are not easy and often undesired. That is why returns often don't get the right attention. However, a bad returns process impacts customer satisfaction, operations efficiency, your bottom line, and the environment.
We help you achieve profitable and sustainable returns with software and services for a connected returns process.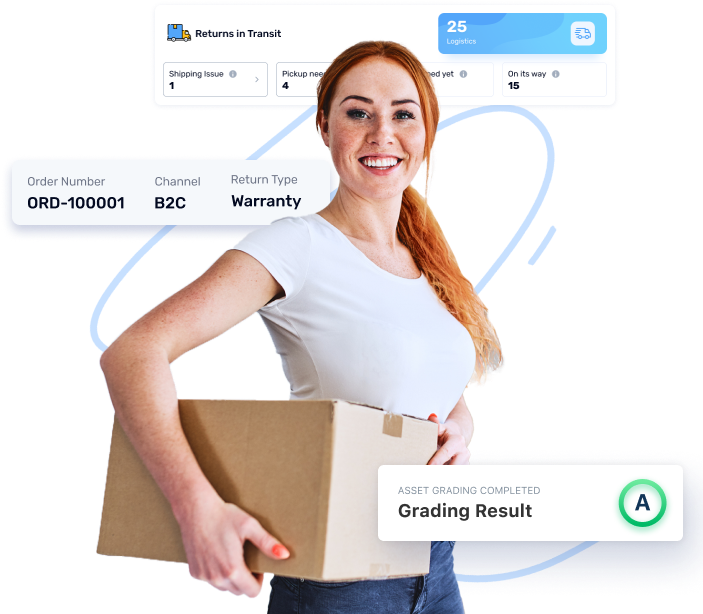 Your
connected

returns process

On the 12return platform, you can connect the 3 dimensions of returns management into a unified, integrated business process, and connect the preferred service partners in (y)our ecosystem.
Built on a strong
software

foundation
The 12return platform is an API-first platform for easy integration with all systems and services that are part of the connected returns process. Simply integrate order management systems, carriers, and other preferred tools.
The connected returns process includes 4 key decisions that drive the effectiveness of the process. You can automate these key decisions with smart automation rules.
Give your customer service and operations teams the tools for their daily work. Return Bird is your tool for the front-end returns process. Return Dock is your tool for backend returns operations.
A connected and unified returns process is the foundation for insights. Turn the data from the connected returns process into valuable insights about customers, products, and processes.
Your teams
contribute

to profitable and sustainable commerce
45% less time spent on irrelevant customer contact.
30% savings in freight spent with local first-mile shipping.
25% reduction in time and costs for restocking and reusing products.
For
returns

at any stage

When customers buy and use your products, there can be multiple return events. 12return helps you to turn these events into valuable interactions and a positive return experience for your customer.
START OF USE
Commerce
E-commerce returns

Marketplace returns

Point of Sale returns
AT USE
Service
Return for repair

Return for warranty

Product recall
END OF USE
Circularity
Product take-back

Product trade-in

Subscription returns